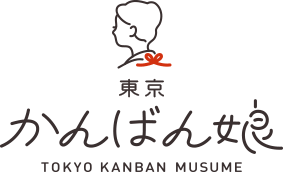 東京の一角で変わり続ける街を
50年以上も見続けてきたかんばん娘たち。

たくましく、かわいらしく、
街の人たちに元気を与え続ける
彼女たちの「魅力」をのぞいてみませんか?
Watching over the ever changing city Tokyo for more than 50 years,
these shop women have been the shop's drawing card and loved by the customers as the face of the shop,"Kanban musume".
The strength and beauty of these women have continued to give vitality to the people of the area.
Do you see that charm in her face?